The Open Networking Foundation (ONF) is a non-profit organization led by network operators. Its goal is to advance networking technology through the use of software-defined networking (SDN) and network disaggregation, utilizing a white box economics model and open source platforms. PalC Networks, as a member of the ONF, has extensive experience in assisting operators in deploying ONF solutions in their networks. Additionally, PalC Networks aids vendors in testing and validating their products within ONF solutions, helping them to obtain certification and badges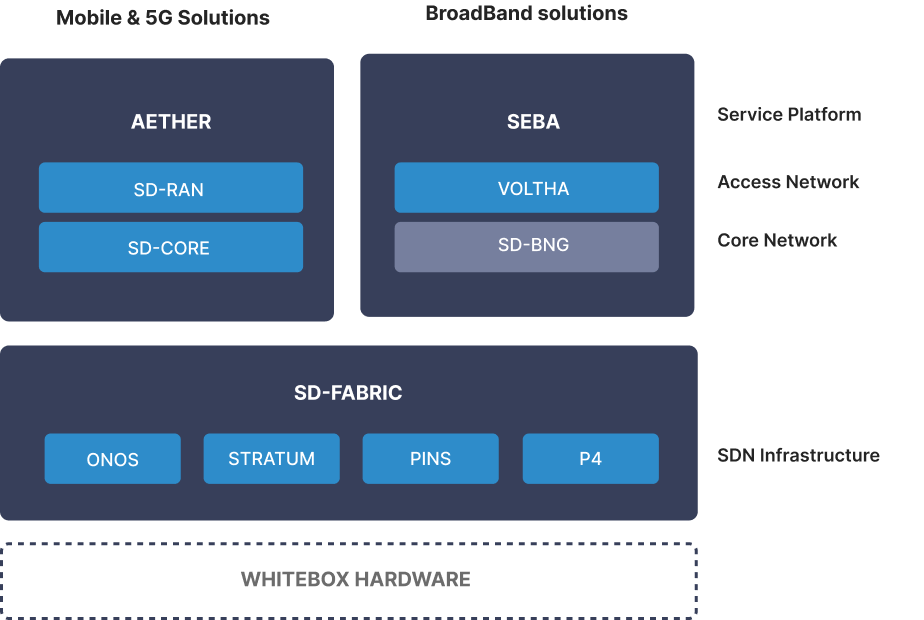 CORD PON Aggregation Switch
The CORD platform leverages SDN, Cloud technologies to build agile datacenters for the network edge. Pal C services, a GPON aggregation switch functionality in a CORD deployment has been acheived.
ONF VOLTHA OLT Certification Procedure
ONT stands for Optical Network Terminal. An ONT is the device that serves as the telecommunication chain's endpoint of the PON on your end. Another abbreviation to know is an ONU, which stands for Optical Network Unit.

System Integration / Solution Engineering
Integration with third party application
Bridge the gaps in telecom networks and provide integrated systems view and control across the fragmented ecosystem
Application integration with industry-standard APIs, Big Data/AI/ML, automation, orchestration and network engineering.
Know More
Apply
Being a veteran in the colud-native and SDN technology industry, PalC has been an active participant in VOLTHA, SEBA and ODTN work groups in the ONF community.