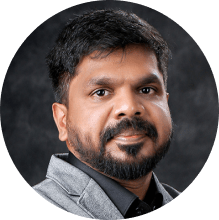 Kingston Smiler Selvaraj
CEO & Co-Founder
Kingston Smiler Selvaraj is the founder of PalC Networks and presently serves as the CEO of PalC Networks. He has 18+ years of experience in leadership, software development, sales and marketing across a wide range of networking skill sets and industries. He has an extensive background in data-networking, network analytics and adjacent technologies, is an acclaimed trainer of SDN/NFV and virtualization concepts, has authored two RFCs, is active in IETF standards discussions, and has spoken at numerous conferences around the world. With his CxO experience he has brought an organization from scratch to a team of 100+ with 20 customers spanning the globe. Kingston holds a bachelors degree in Computer-science and engineering.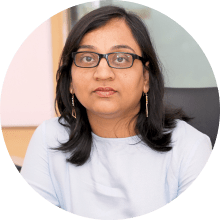 Parul Agrawal
Managing Director & Co-Founder
Parul Agrawal is the co-founder of PalC networks and presently holds the esteemed position of Vice President of Workforce Management and Human Resources. With an impressive 16 years of experience in leadership roles across various verticals within the telecommunications and technology industries, Parul brings a wealth of knowledge and expertise to her role.
In her capacity as VP, Parul is responsible for overseeing global talent acquisition, employee compensation and benefits, HR operations, and the development of policies within PalC Networks. She plays a pivotal role in leading initiatives focused on enhancing the organization's people, leadership, and culture.
She holds a bachelor's degree in Computer-science and engineering

Leadership Team Behind PalC